LHN Pin Mill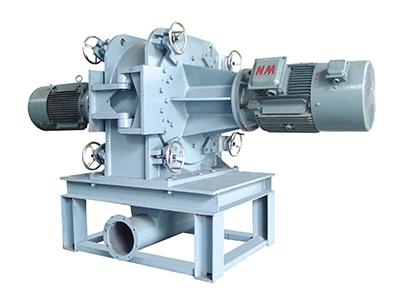 Working Principle
LHN pin mill delivers the materials from top feeding device to the crushing chamber of main engine. There are two clutch plates mounted with evenly distributed pin bar in the crushing chamber. And also the two clutch plates run at high speed in opposite direction and the highest relative velocity is 250m/s. Then, the materials impact the pin bar at extremely high speed. In addition, the air turbulence effect will also facilitate the high-velocity impact among particles. Finally, LHN pin mill can meet the fineness requirement of finished products by adjusting the rotational speed of clutch plate.
Performance Advantages
LHN pin mill can use the pin bars with different structures according to the properties of materials.
After the special wear-resisting processing, the pin bar has long service life.
LHN pin mill can selectively use the one-way clutch plate or two-way clutch plate according to the material processing fineness.
LHN pin mill adopts the double quick-opening structure, which is convenient for cleaning.
LHN pin mill uses the clutch drive that is of high energy-conversion efficiency. And also, the sealing designed bearing has the advantages of reliability and long service life.
It can process the materials whose Mons' hardness scale is less than 3.5 materials. The processing fineness is adjustable and the size of finished product can be 20um below.
Applications
LHN pin mill is the best choice for processing the oily materials, viscous materials, heat-sensitive materials and various other materials.


① it can process cocoa beans crushing, condiments, traditional Chinese medicines and various other food and medicine materials.

② it is used for processing chemical materials with high stickiness such as dyes, paints, and so on.

LHN pin mill can be injected with the liquid nitrogen or cold air to smash the strong-toughness materials such as Nylon, rubber, and various other materials.
Technical Parameters
| | | | | |
| --- | --- | --- | --- | --- |
| Model \ Technical parameters | LHN-15 | LHN-30 | LHN-60 | LHN-110 |
| Size of feeding materials (mm) | ≤5 | ≤5 | ≤5 | ≤5 |
| Processing fineness | 20-600 | 20-600 | 20-600 | 20-600 |
| Production capacity (Kg/h) | 100-500 | 200-1000 | 400-2000 | 800-4000 |
| Main motor power (KW) | 2×7.5 | 2×15 | 2×30 | 2×55 |
Process Flow
Flow Chart I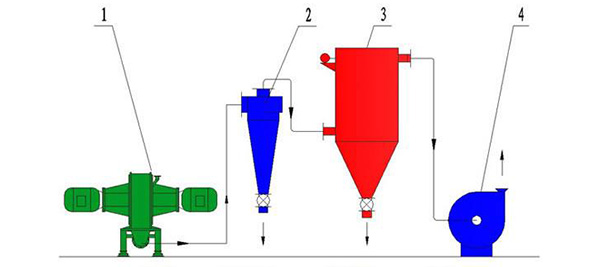 1. Pin mill
2. Cyclonic collector
3. Pulsed dust collector
4. Induced draft fan
Flow Chart II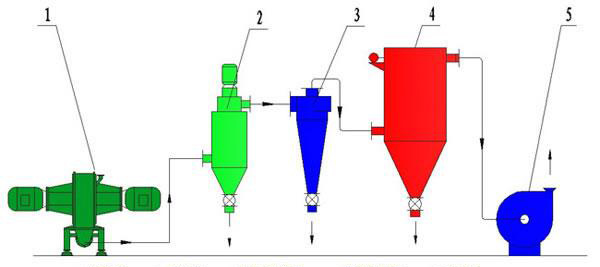 1. Pin mill
2. Classifier
3. Cyclonic collector
4. Pulsed dust collector
5. Induced draft fan