LHQ Classifying Micronizer
Working Principle
Firstly, the LHQ classifying micronizer delivers the materials from feeding device to the crushing chamber. The material is smashed through severe friction, shearing and extrusion of high-speed rotor. Then, through the classifier, these materials will be divided into fines and coarse material. Finally, the fines directly enter into the collection system as finished products. And the coarse material will be smashed again after being recovered through the distributing recovery device.
Performance Advantages
LHQ classifying micronizer is featured with the innovative classifying integration structure, which has the advantages of few moving parts, easy maintenance, low energy consumption and high crushing and classifying efficiency.
The crushing parts featured with long service life use the new composite wear-resistant materials. Processing the materials whose Mons' hardness scale is less than 5 is pollution-free.
The innovative distributing circulation device is more suitable for superfinely grinding the materials of light specific gravity or in powdery shape.
LHQ classifying micronizer has the characteristics of quick-opening structure, which is convenient for washing.
LHQ classifying micronizer has the diversified crushing structure, and is ideal for particle shaping.
LHQ classifying micronizer can meet the fineness requirement of finished product through adjusting the rotational speed of grinder and air volume.
Applications
LHQ classifying micronizer is widely used to process chemical materials, electronic material, food, cosmetics, and various other materials.
Technical Parameters
| | | | | | |
| --- | --- | --- | --- | --- | --- |
| Model \ Data | LHQ-20 | LHQ-50 | LHQ-70 | LHQ-150 | LHQ-260 |
| Feed size(mm) | ≤2 | ≤2 | ≤2 | ≤2 | ≤2 |
| Fineness(um) | 4~50 | 4~50 | 4~50 | 4~50 | 4~50 |
| Main power(kw) | 7.5~11 | 15~22 | 30~45 | 75~90 | 132~160 |
| Capacity (t/h) | 0.05*0.5 | 0.1*1.0 | 0.25*2.5 | 0.5*5.0 | 1.0*10 |
Process Flow
Flow Chart I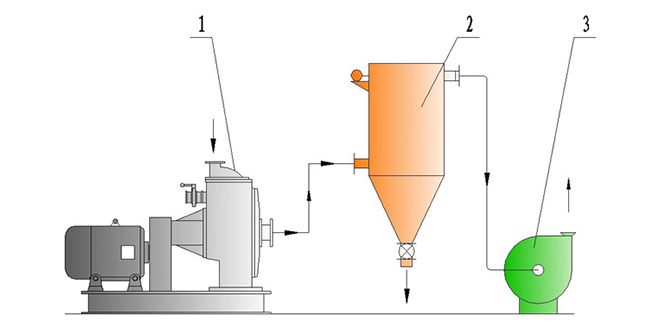 1. Classifying superfining
2. Pulsed dust collector
3. Induced draft fan
Flow Chart II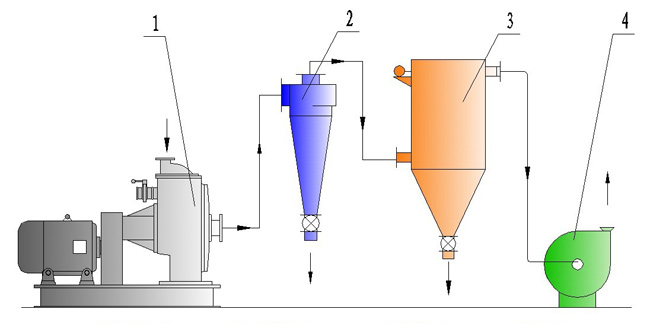 1. Classifying superfining
2. Cyclonic collector
3. Pulsed dust collector
4. Induced draft fan