Star-shaped Unloader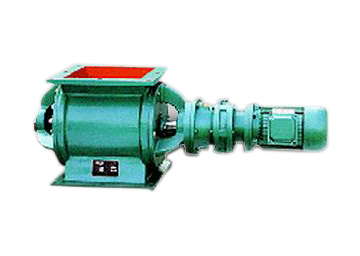 Descriptions of Star-shaped Unloader LHX
Our star shaped unloader is also known as rotary feeder, rotary valves or rotary airlocks. It is regularly used in agricultural and industrial applications for discharge of bulk materials from storage hoppers, etc.
Applications of Star-shaped Unloader LHX
Zhengyuan star-shaped unloaders have wide range of applications in any industry where dry powders, granules or pellets are needed. They are ideal for pollution control applications in pain, food and pharmaceutical manufacturing industries.
Specifically, rotary airlock feeders are applicable for materials like cement, minerals, grains, fly ash, flour, coffee and medicine, etc.
Features of Star-shaped Unloader LHX
High precision and versatile.
Equipped with pressure-balanced device, it can working in both negative pressure and positive pressure conditions.
Full specifications for your option: Available materials for manufacturing our rotary feeders include cast iron, cast steel, stainless steel and titanium steel, etc. Additionally, square and round inlet and outlet flanges are both available.
Parameters of Star-shaped Unloader LHX
| | | | | |
| --- | --- | --- | --- | --- |
| Model | Volume /Rotation (l/r) | Power of motor (kw) | Rpm | Dimension of connection (mm) |
| LHX/Y-1 | 1 | 0.55 | 24 | 100 |
| LHX/Y-2 | 2 | 0.55 | 24 | 150 |
| LHX/Y-6 | 6 | 0.55 | 24 | 200 |
| LHX/Y-10 | 10 | 1.1 | 24 | 240 |
| LHX/Y-12 | 12 | 1.1 | 24 | 260 |
| LHX/Y-16 | 16 | 1.1 | 24 | 300 |
| LHX/Y-26 | 26 | 2.2 | 24 | 400 |
| LHX/Y-40 | 40 | 3 | 24 | 500 |